"We Bring Extraordinary Stories to Life"

Recipient of The Wildlife Society 2013 Conservation Education Media Award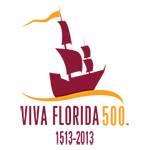 Award-winning "America's Darling:  The Story of Jay N. 'Ding' Darling"  is being released.   Screenings and Events.   Updates, Surprises and Treasures.    Comments.   Share the legacy with  Darling's  "Unfinished Study."
America's Darling is featured in  Humanities:  The Magazine of the National Endowment for the Humanities!
We are excited to announce the newest episode in our Heroes of Conservation series:  "America's Gatekeeper: The Story of Paul Kroegel."  Updates, Surprises, and Treasures!  Wildlife Refuges are a Major Boon.  We are celebrating Paul Kroegel's 150th Birthday–The Bronze Statue created by Rosalee Hume.
A Mahrvelous Project:  Mahr Park at Hidden Hills Farm–the Legacy begins!
Lake Darling in Brighton, Iowa:  An extraordinary story of hope, inspiration and vision–America at its best.
"America's Rough Rider:  The Story of Theodore Roosevelt"  is  in preproduction.
Hear what others are saying about Marvo!  The Kentucky Film Commission story.