"We Bring Extraordinary Stories to Life"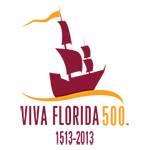 America's Darling:  The Story of Jay N. "Ding" Darling is being released.  Screenings.   Updates, Surprises and Treasures.    Comments.   Purchase Online.
America's Darling is featured in  Humanities: The Magazine of the National Endowment for the Humanities!
We are excited to announce the newest episode in our series on heroes of conservation:  America's Gatekeeper: The Story of Paul Kroegel.  Updates, Surprises, and Treasures!
America's Rough Rider: The Story of Theodore Roosevelt is  in preproduction.  The project's release will coincide with the centenary of Roosevelt's amazing 1914 expedition to the Amazon.
Woodford County's  unique stories will be featured  in our My Kentucky Home series.  John Conlee endorses our documentary.

Hear what others are saying about Marvo!  The Kentucky Film Commission story.